North Texas Diabetes and Endocrinology of Flower Mound
Enhancing Quality and Access to Healthcare
North Texas Diabetes and Endocrinology of
Flower Mound
A Premier Health Partner
4101 Kirkpatrick Lane


Flower Mound, TX

75028
CONTACT NUMBERS
Phone: (214) 513- 2300
Fax: (214) 513- 2333
OFFICE HOURS
Monday – Thursday: 8:30am – 4:30pm
Friday: 8:00am – 1:30pm
North Texas Diabetes and Endocrinology of Plano
Specialties
We treat a variety of diabetes and endocrine disorders. Our services include:
Intensive Diabetes Management 
Thyroid Ultrasound
Fine Needle Aspiration of Thyroid Nodules
Osteoporosis & other Metabolic Diseases 
Calcium & other Mineral Disorders
Growth Horomone Deficiency & Excess 
Lipid Disorders, Metabolic Syndrome & Obesity 
Pituitary Disorders 
Adrenal Disorders
Weight Loss & Wellness Solutions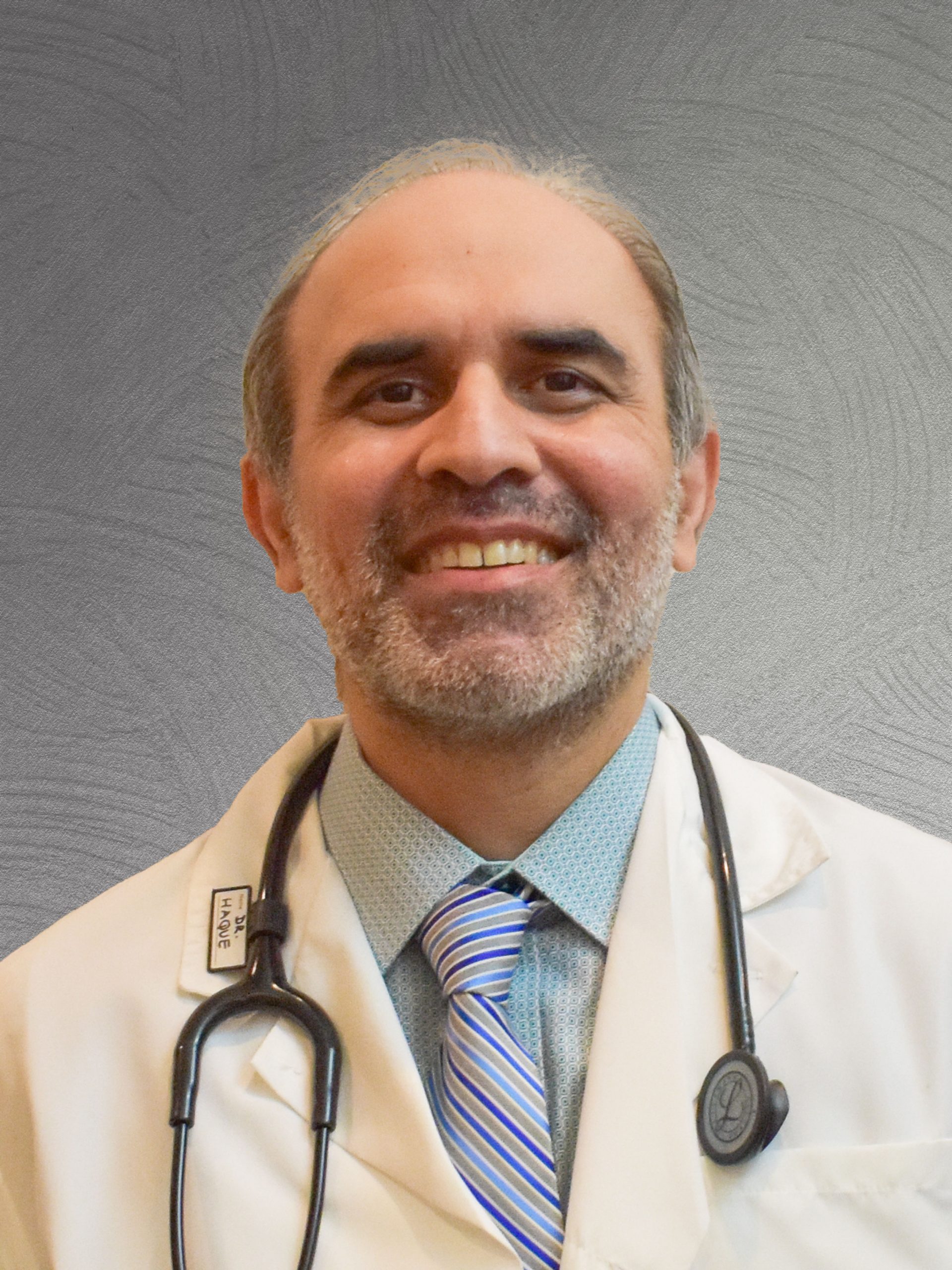 Wasim A. Haque, MD, FACE
Dr. Wasim A. Haque received his medical degree from the Aga Khan University Medical College in 1991. Following medical school, Dr. Haque began his Internal Medicine training at Milton S. Hershey Medical Center (Penn State University College of Medicine) and completed the residency and then a fellowship in Internal Medicine. Thereafter, he spent one year as an Instructor and Fellow in Medicine and Cardiovascular Research at the University of Rochester School of Medicine & Dentistry in Rochester, NY. Between 1997 and 2000, Dr. Haque practiced Internal Medicine in Auburn, NY.
Dr. Haque obtained endocrinology training at University of Texas Southwestern Medical Center in Dallas, TX and completed his fellowship in Endocrinology, Diabetes and Metabolism. He is Board Certified in Endocrinology. He is highly qualified and skilled to take care of full range of endocrine disorders. Dr. Haque's primary areas of interest are: insulin resistance, hyperlipidemia, thyroid disorders, osteoporosis and diabetes mellitus.
Dr. Haque is a fellow of the American College of Endocrinology. He is also a member of the American Diabetes Association, American Association of Clinical Endocrinologists and the Denton County Medical Society.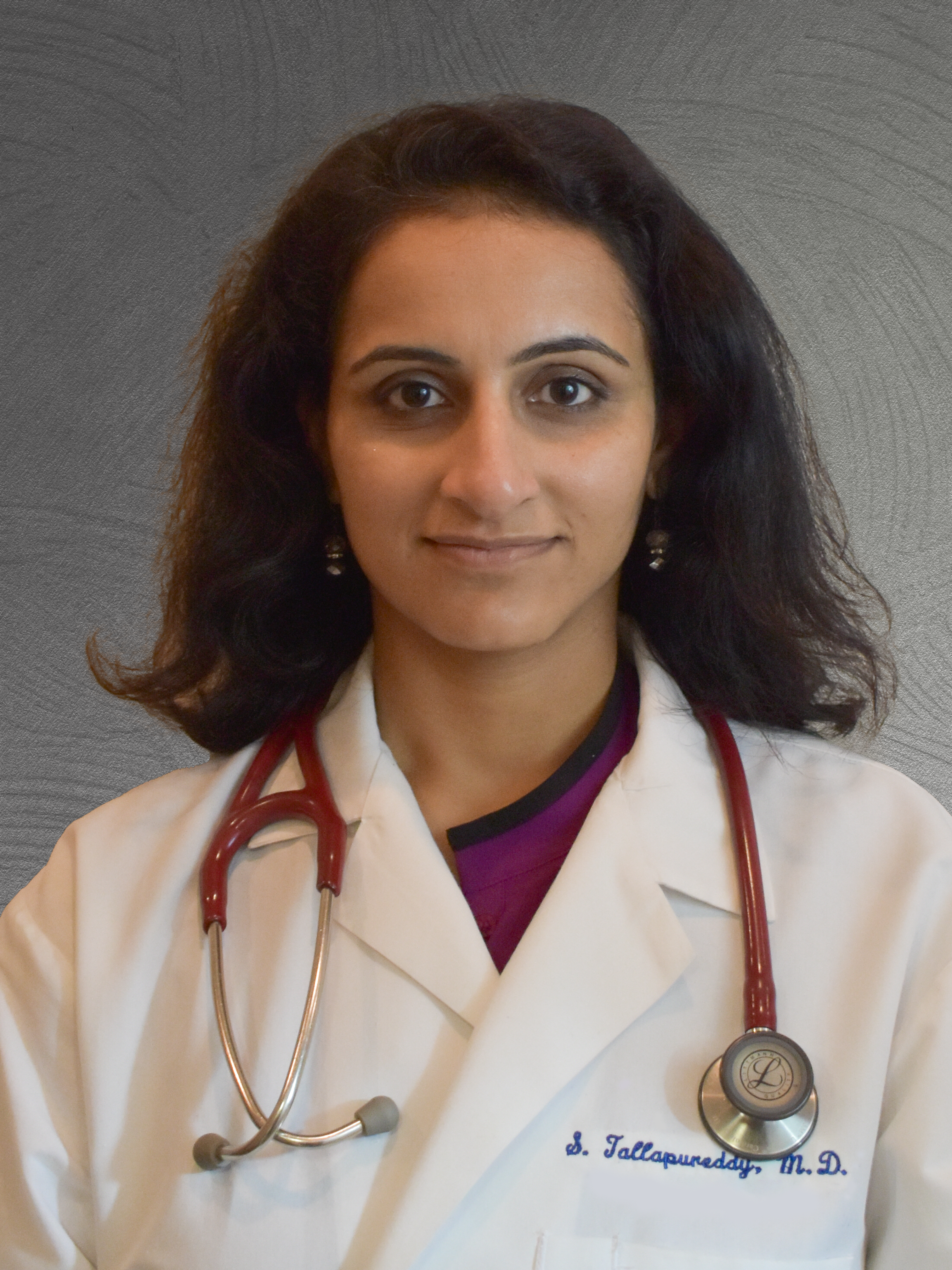 Sameera Tallapureddy, MD 
Dr. Sameera Tallapureddy, joined NTDE in 2018. Dr. Tallapureddy finished her medical school in 2002, at the Gandhi Medical College in Hyderabad, India. After medical school, she pursued post-graduate studies in Dermatology before relocating to the USA. She moved to Connecticut in 2007 and completed her internship & residency in Internal Medicine at the University of Connecticut. She continued her training at University of Connecticut where she obtained Fellowship training in Endocrinology, Diabetes & Metabolism in 2013. After that, she worked as Staff Endocrinologist at the Hartford Hospital and was in private practice with the Starling Physician group in Connecticut between 2013 & 2018.
Dr. Tallapureddy is a member of the American Diabetes Association, the Endocrine Society& the American Association of Clinical Endocrinologists (AACE). She is board certified in Endocrinology, Diabetes & Metablosim. She cherishes the patient-doctor relationship and it's role in helping to improve care of chronic diseases like Diabetes Mellitus. Her other areas of interest include thyroid disorders, osteoporosis, obesity & wellness.
Dr. Tallapureddy moved to the Dallas Fort Worth area recently, in order to join her family. Her husband (who is a gynecologist) has established his OB-GYN practice in DFW area as well. She has three children. She loves spending time with her kids and also enjoys cooking, gardening, dancing, badminton and interior decoration.