North Texas Diabetes and Endocrinology of Flower Mound
Enhancing Quality and Access to Healthcare
North Texas Diabetes and Endocrinology of
Flower Mound
A Premier Health Partner
4101 Kirkpatrick Lane


Flower Mound, TX

75028
CONTACT NUMBERS
Phone: (214) 513-2300
Fax: (214) 513-2333
OFFICE HOURS
Monday – Thursday: 8:30am – 4:30pm
Friday: 8:00am – 1:30pm
North Texas Diabetes and Endocrinology of Plano
To schedule an appointment, please call our office.
Specialties
We treat a variety of diabetes and endocrine disorders. Our services include:
Intensive Diabetes Management 
Thyroid Ultrasound
Fine Needle Aspiration of Thyroid Nodules
Osteoporosis & other Metabolic Diseases 
Calcium & other Mineral Disorders
Growth Horomone Deficiency & Excess 
Lipid Disorders, Metabolic Syndrome & Obesity 
Pituitary Disorders 
Adrenal Disorders
Weight Loss & Wellness Solutions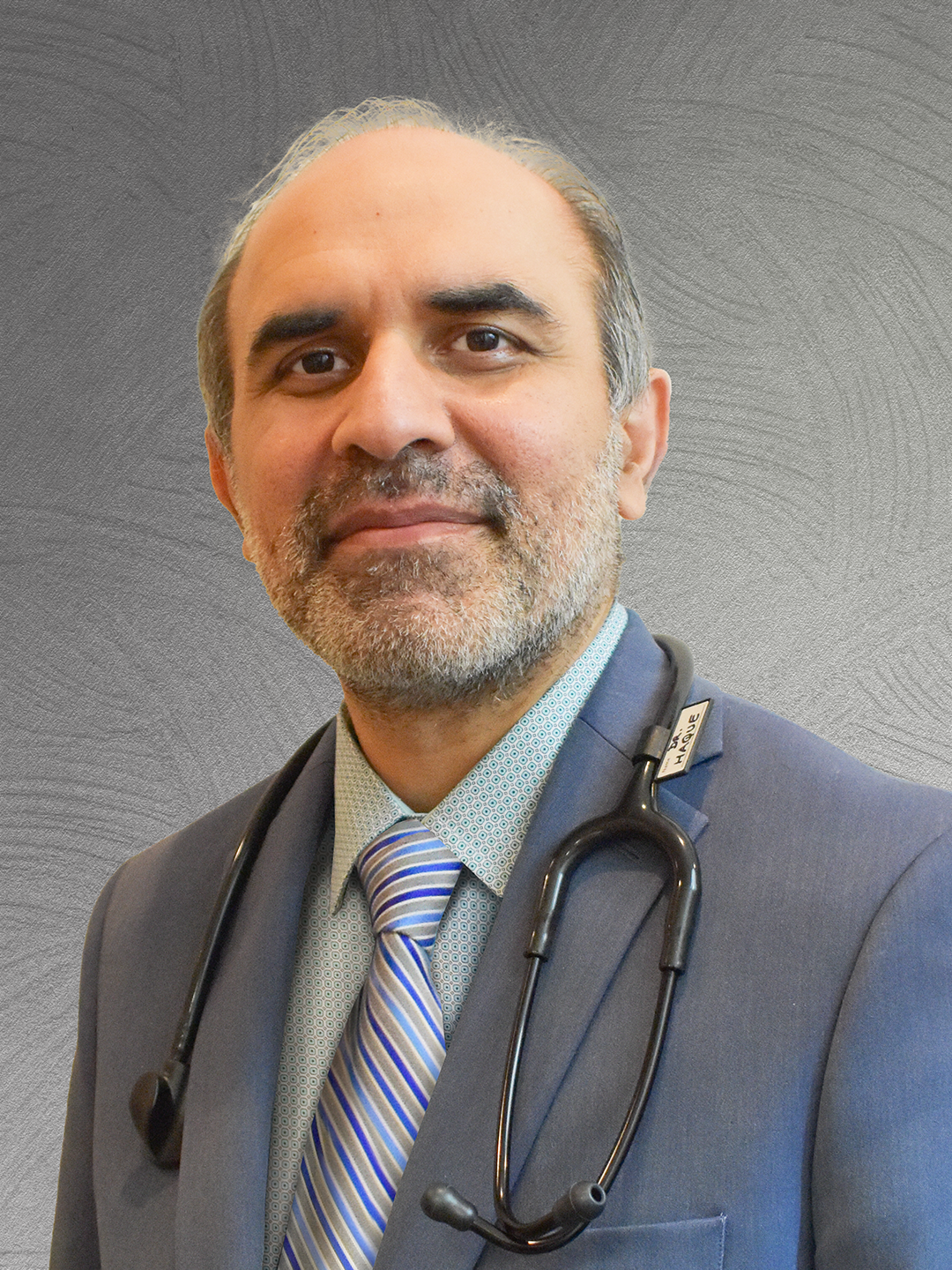 Wasim A. Haque, MD, FACE
Dr. Wasim A. Haque received his medical degree from the Aga Khan University Medical College in 1991. Following medical school, Dr. Haque began his Internal Medicine training at Milton S. Hershey Medical Center (Penn State University College of Medicine) and completed the residency and then a fellowship in Internal Medicine. Thereafter, he spent one year as an Instructor and Fellow in Medicine and Cardiovascular Research at the University of Rochester School of Medicine & Dentistry in Rochester, NY. Between 1997 and 2000, Dr. Haque practiced Internal Medicine in Auburn, NY.
Dr. Haque obtained endocrinology training at University of Texas Southwestern Medical Center in Dallas, TX and completed his fellowship in Endocrinology, Diabetes and Metabolism. He is Board Certified in Endocrinology. He is highly qualified and skilled to take care of full range of endocrine disorders. Dr. Haque's primary areas of interest are: insulin resistance, hyperlipidemia, thyroid disorders, osteoporosis and diabetes mellitus.
Dr. Haque is a fellow of the American College of Endocrinology. He is also a member of the American Diabetes Association, American Association of Clinical Endocrinologists and the Denton County Medical Society.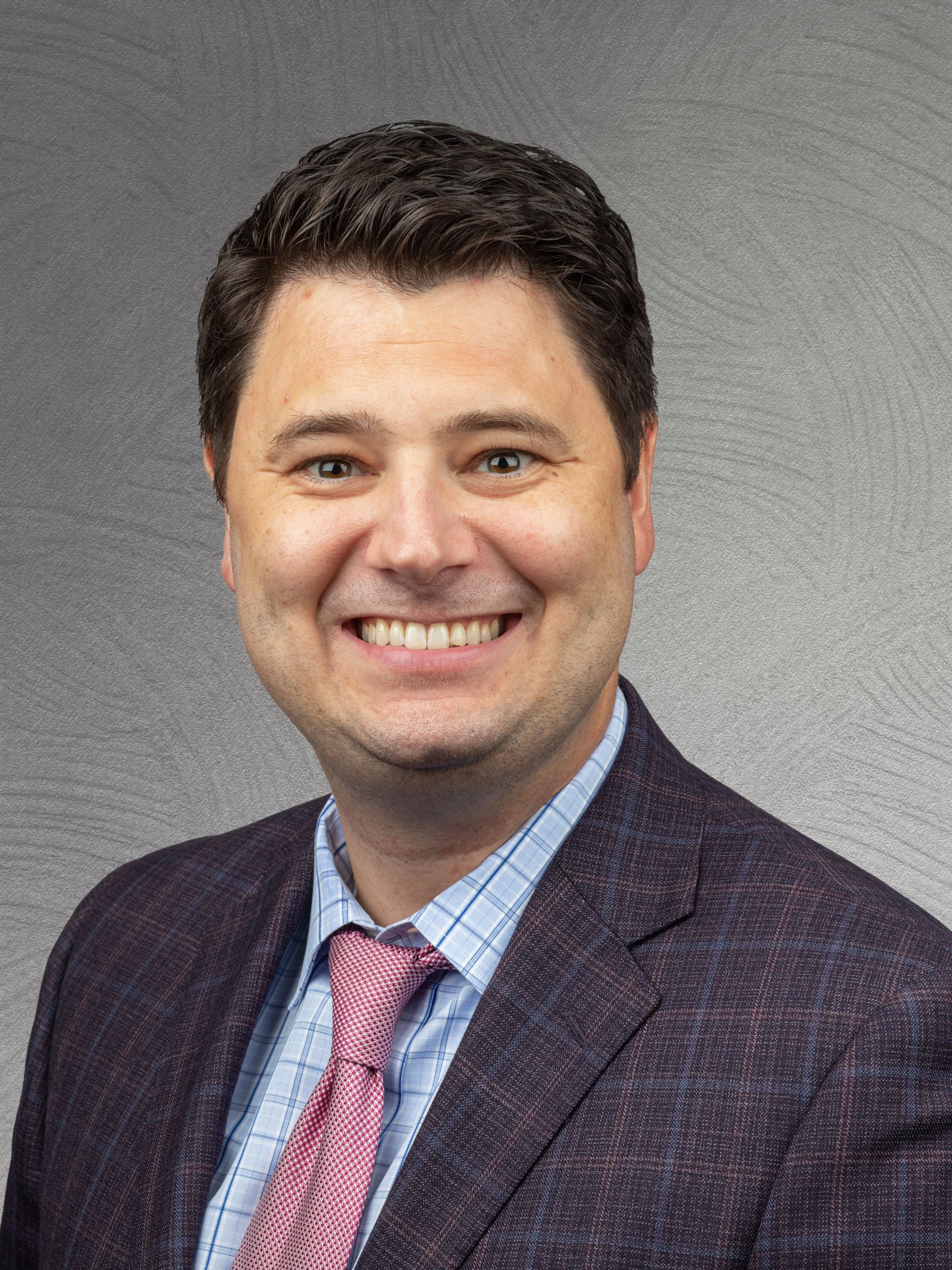 Christopher Hudak, MD
Dr. Hudak is board-certified in Endocrinology, Diabetes & Metabolism with 8 years of experience in private practice dedicated to the treatment of patients with metabolic disease and hormone disorders. He is a magna cum laude graduate of the University of Texas at Austin with a B.A. in Biology, and a graduate of the Texas A&M Health Sciences Center College of Medicine. He subsequently completed his internship and residency at the University of Virginia Health System, as well as fellowship training at the UT Southwestern Medical Center in Dallas.
Prior to joining North Texas Diabetes & Endocrinology, he was an associate physician with the Diabetes & Thyroid Center of Fort Worth, as well as staff physician at Baylor Scott & White Medical Center-College Station. He has a special interest in the treatment of thyroid disorders, including thyroid cancer. In his spare time, he enjoys reading, cooking, playing golf, traveling, and spending time with his three beautiful children.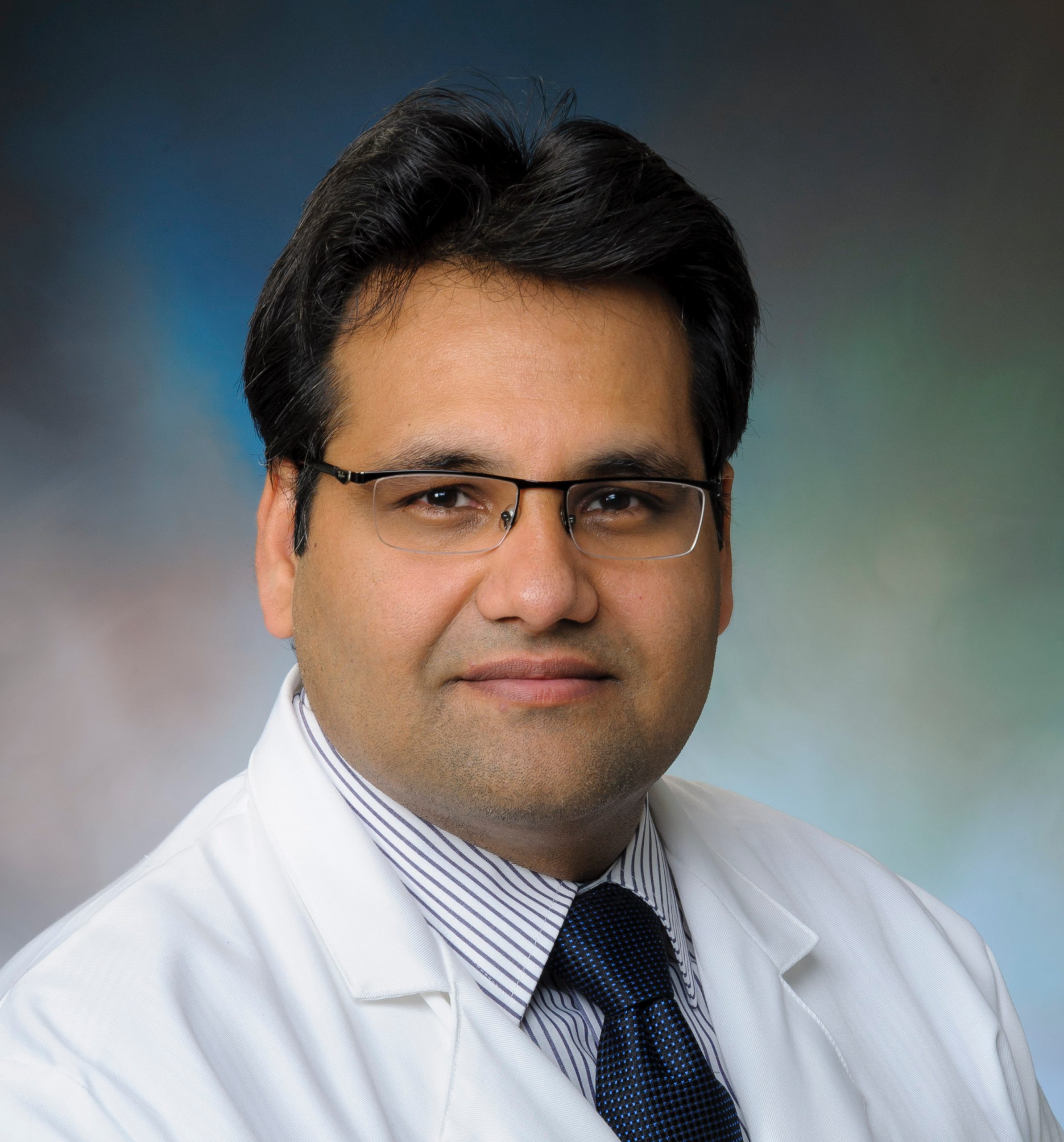 Hammad Nazeer, MD
Dr. Hammad Nazeer is board-certified in Internal Medical, specializing in Endocrinology, Diabetes, and Metabolism.  A graduate of Allama Iqbal Medical College at the University of Health Sciences in Lahore, he completed his residency at Crozer Chester Medical Center in Pennsylvania. 
Dr. Nazeer brings 11 years of experience to North Texas Diabetes & Endocrinology of Flower Mound, with his most recent experience at UTMB-Galveston.  He has a special interest in treating diabetes mellitus and thyroid and bone mineral disorders.  "I want to work with my patients to help provide them control of the disease with a better understanding of their diseases.  My goal is to achieve a better quality of life by creating a unique healthcare plan for each patient," explained Dr. Nazeer.
When he is not in the office, Dr. Nazeer enjoys spending time with his wife of 8 years and their two children and is an avid cricket fan.
Dr. Nazeer will begin seeing patients at North Texas Diabetes & Endocrinology of Flower Mound beginning August 15, 2022.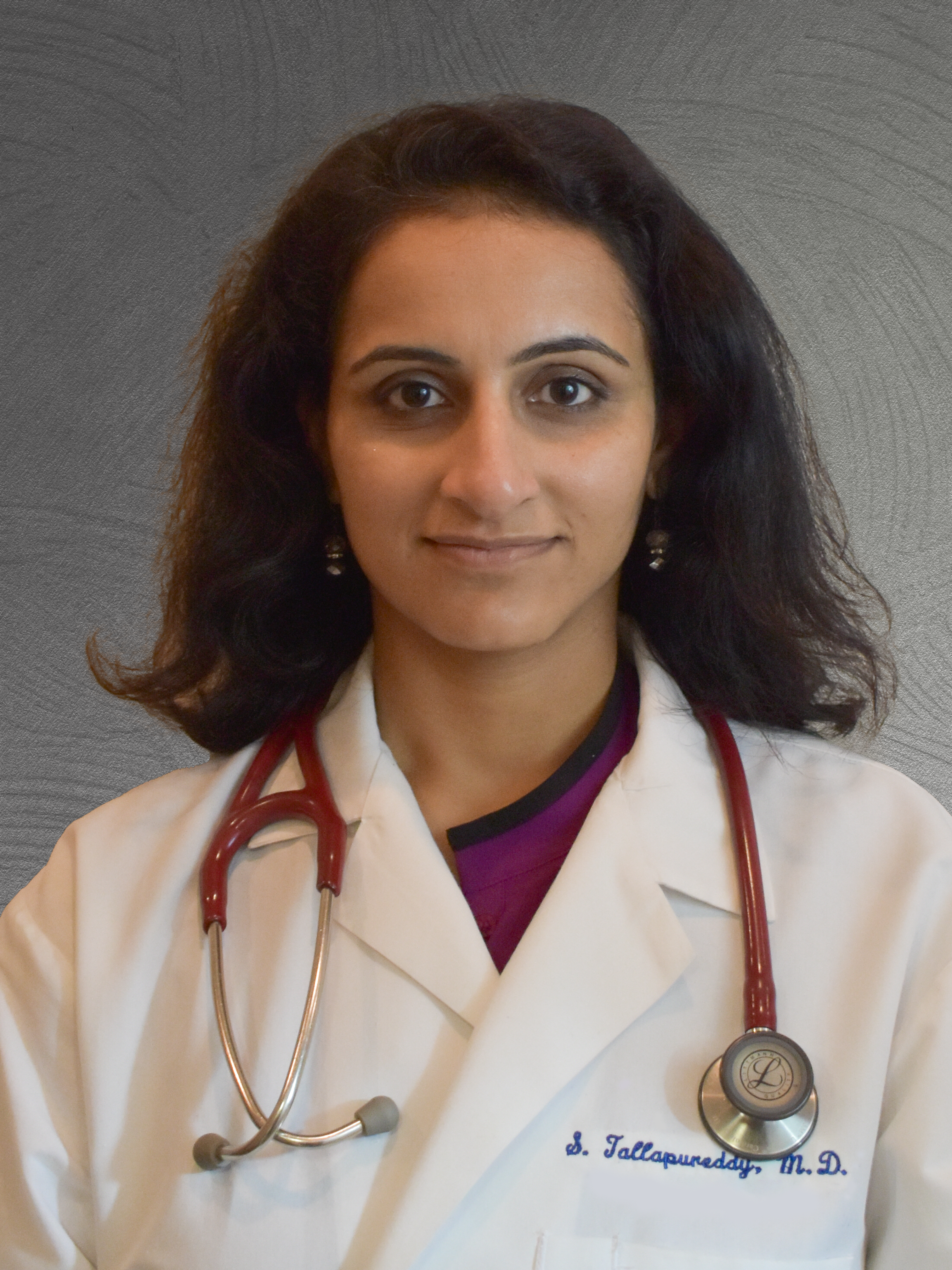 Sameera Tallapureddy, MD 
Dr. Tallapureddy finished her medical school in 2002, at the Gandhi Medical College in Hyderabad, India. After medical school, she pursued post-graduate studies in Dermatology before relocating to the USA. She moved to Connecticut in 2007 and completed her internship & residency in Internal Medicine at the University of Connecticut. She continued her training at University of Connecticut where she obtained Fellowship training in Endocrinology, Diabetes & Metabolism in 2013. After that, she worked as Staff Endocrinologist at the Hartford Hospital and was in private practice with the Starling Physician group in Connecticut between 2013 & 2018.
Dr. Tallapureddy is a member of the American Diabetes Association, the Endocrine Society& the American Association of Clinical Endocrinologists (AACE). She is board certified in Endocrinology, Diabetes & Metablosim. She cherishes the patient-doctor relationship and it's role in helping to improve care of chronic diseases like Diabetes Mellitus. Her other areas of interest include thyroid disorders, osteoporosis, obesity & wellness.
Dr. Tallapureddy moved to the Dallas Fort Worth area recently, in order to join her family. Her husband (who is a gynecologist) has established his OB-GYN practice in DFW area as well. She has three children. She loves spending time with her kids and also enjoys cooking, gardening, dancing, badminton and interior decoration.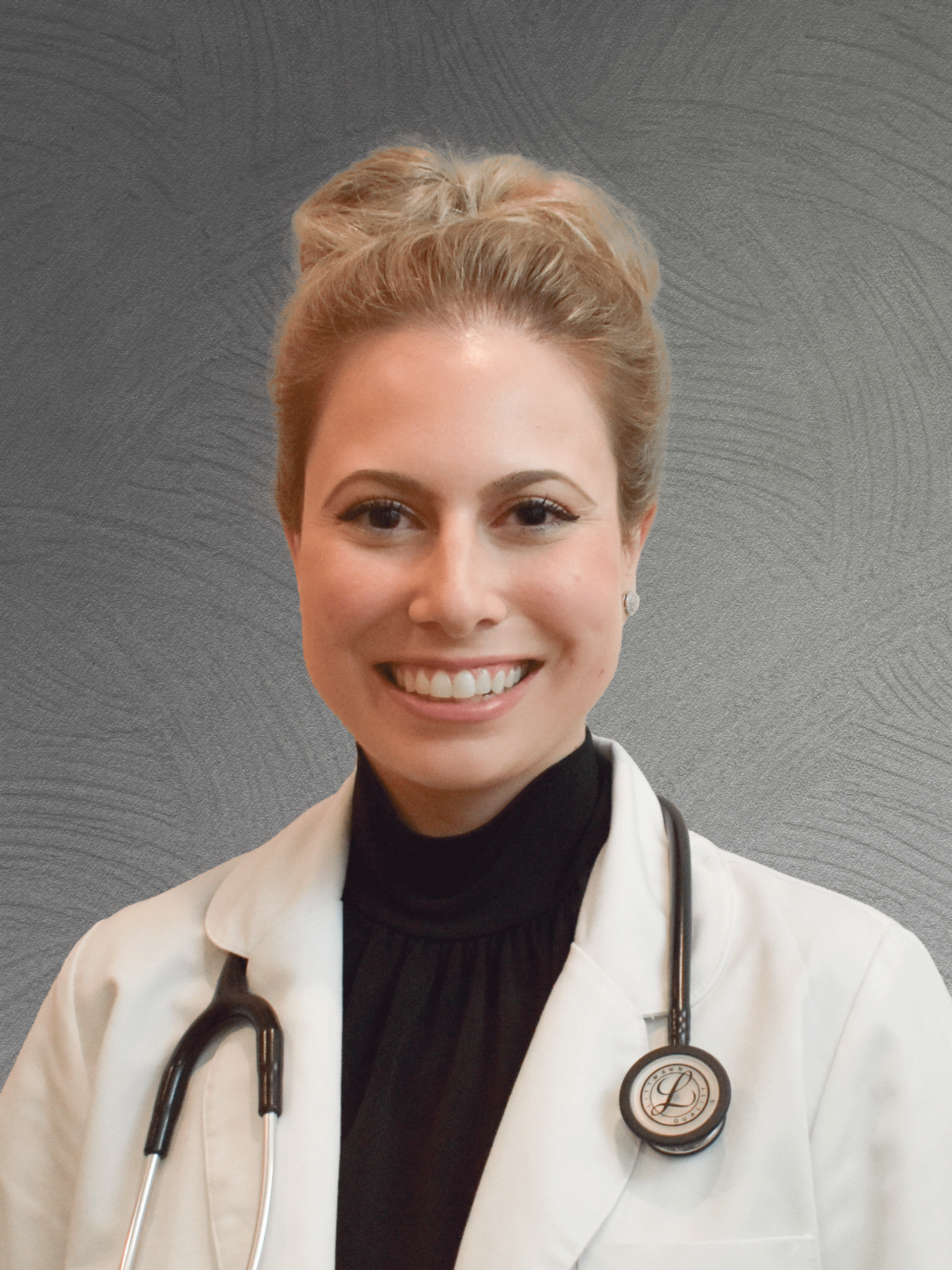 Aimée P. Rivas, FNP-BC

 
Aimée P. Rivas, FNP-BC is a board-certified Nurse Practitioner with a passion for patient-focused healthcare. She believes that a key part of successfully practicing medicine is actively listening to the patient. Aimée received a Bachelor of Science in Biopsychology and Chemistry and a Bachelor of Science in Nursing from Wagner College. She then served as a Registered Nurse at Staten Island University Hospital for 5 years, working in the Medical, Surgical, and Emergency Medicine units. In 2018, Aimée completed her Master of Science in Nursing – Family Nurse Practitioner then went on to begin her Nurse Practitioner career at University Physician's Group of Staten Island Endocrinology. 
Aimée specializes in the diagnosis and management of general endocrinology disorders including thyroid disease, thyroid cancer, osteoporosis/osteopenia, type 1 and 2 diabetes, weight management, PCOS, and calcium/parathyroid disorders. She is thrilled to be serving the Flower Mound community with all of their Endocrinology needs.
Outside of practicing medicine, Aimée enjoys ballet training and yoga. Each winter for the past 15 years she has performed as a Richmondette in the St. George Theatre Christmas Spectacular in New York.
Important Office Information
Information on North Texas Diabetes & Endocrinology of Flower Mound's office policies, costs, forms and additional resources can be found below.
Appointments
Patients are seen by appointments only.
An appointment can be scheduled by calling our office at 214-513-2300. You may call from Monday to Thursday between 8:30am to 4:30 pm and on Fridays between 8:30 am to 1:30 pm. Our office is closed on legal holidays. When making an appointment, you will be asked to provide the medical reason for your appointment, your insurance information, and the names of your primary care physician and/or referring physician.
Please be sure to provide us with your best day time telephone number where we may contact you if we need to change your appointment. If you have a change in telephone number, address or insurance information, we ask that you contact our office as soon as possible with the change of information.
If you need to change or cancel your appointment, our office requires 24 hours notice for all changes in appointment. Please see 'Cancellations' for important details.
As a courtesy, our office will call you two days in advance to remind you of your appointment. We will try to contact you at the telephone numbers you provide us. Please remember that it is eventually the patient's responsibility to remember his or her appointment date and time.
The doctor will always try his best to see you on time. Please plan to arrive 30 minutes before your given appointment time if you are a new patient, and 10 minutes before your appointment time if you returning for a follow up.
If this is your first visit, please bring these completed forms.
Forms
To help us provide better care, we request that you print and fill out the following forms and bring them with you at your appointment:
New Patient Paperwork: PDF
Diabetes 1st Visit Questionnaire: PDF 
If you are returning for follow up appointment regarding your diabetes management, please complete the "Diabetes Follow-up Questionnaire" and bring your glucometer with you. Please bring blood glucose records and your glucometer as well.
Diabetes Follow-up Questionnaire: PDF | Word Document
Cancellations
When a last minute cancellation is received, it does not give us adequate time to notify those wishing earlier appointments. Our office requires 24 hours notice (1 business day) for all appointment cancellations and reschedules.
There is a $75 fee for all broken appointments.
All "same day cancellations" are considered broken (missed) appointments.
Messages left on voice mail after office hours for cancellations for next business day appointments are considered missed appointments.me if you returning for a follow up.
If this is your first visit, please bring these completed forms.
At Your Visit
Bring to the appointment
Insurance card
Personal Identification
Co-payment (due at the time of appointment)

 

*

Deductibles (if applicable)
Referral forms (if applicable)
Previous medical records pertaining to current condition
Medications
Recent laboratory test results, thyroid scans & ultrasound (if applicable)
Glucometer readings / glucose logbook
Dr. Haque generally recommends that your blood tests be performed one week prior to your follow up visits.
* Our office accepts Cash, Checks, Visa and MasterCard. Please note there is a $25 penalty for any returned checks.
Financial Policy
The following is our financial policy. Our main concern is that you receive the proper and optimal treatments needed to restore your health. Therefore, if you have any questions or concerns about our payment policies, please do not hesitate to ask our office manager.
We ask that all of our patients read and sign our financial policy as well as complete our patient information form prior to seeing the doctor.
Payment for services is due at the time services are rendered. We accept cash, checks, and for your convenience, Master Card, Visa, Discover, and American Express. We will be happy to process your insurance claim for you.
In special instances, we may accept assignment of insurance benefits. However you must understand that:
1. Your insurance policy has a contract between you, your employer and the insurance company. OUR RELATIONSHIP IS WITH YOU, NOT YOUR INSURANCE COMPANY.
2. ALL CHARGES ARE YOUR RESPOSIBILITY WHETHER YOUR INSURANCE COMPANY PAYS OR NOT. Not all services are a covered benefit in all contracts. Some insurance companies arbitrarily select certain services they will not cover. You may receive a separate bill for any lab, x-ray or diagnostic procedures done in our office that are not covered by your insurance company.
3. Fees for theses services, along with unpaid deductibles and co-payments are due at the time of treatment.
4. If the insurance company does not pay your balance in full within 30 days, we ask that you contact the carrier to help speed things up.
5. IF THE INSURANCE COMPANY DOES NOT PAY YOUR BALANCE IN FULL WITHIN 45 DAYS, WE REQUIRE THAT YOU PAY THE BALANCE DUE WITH CASH, CHECK OR CREDIT CARD.
6. Returned checks will be subject to a $30 service charge.
7. Please note that, unless cancelled at least 24 hours in advance, you may be charged for missed appointments at the rate of a normal office visit. Please call if you have to reschedule. We understand that temporary financial problems may affect timely payment of your balance. We encourage you to communicate any such problems so that we can assist you in the management of you account.
8. Please note there is a $75.00 No Show Fee.
9. We reserve the right to collect a $50.00 deposit prior to scheduling any new patient appointment. This deposit will be applied toward your copay/deductible at your new patient appointment. If there is no patient responsibility for the appointment, the deposit will be refunded to you after the visit. Failure to keep your new patient appointment or cancel your appointment within the allotted time frame as described above in "Cancellations" will result in loss of your deposit. A new deposit must be collected prior to rescheduling your New Patient Appointment.
Again thank you for choosing us as your Endocrinologist. We appreciate your trust in us and we appreciate the opportunity to serve you.
Fees for Additional Services
Medical Records:
A copy of your medical record may be obtained by filling out a medical records release form at the front desk. We ask that you give us a minimum of 72 hours to prepare the copies. The charge for the medical records will depend upon the number of pages copied (minimum $25). Full payment is necessary before we can give you your copies. We will mail or fax your records to a doctor or hospital at no charge with the appropriate signed medical records release form.
Form Fee:
If you wish the doctor to fill out any forms for FMLA, disability, employment reasons, or legal matters, there is a
$30 form fee charge.
Complex Telephone Calls:
If you need to discuss minor symptoms, side effect or changes in medications, or other medical concerns a phone call maybe an option as long as you are up to date with your follow up appointments. A phone call cannot be substituted for an in office visit. The fee for phone encounters with the providers is $25- $50 depending on complexity of call. This will not be billed to your insurance.
Please see our: Follow up Visit & Telephone Call Policy page.
Prescriptions
The best time to request a prescription refill is at your office visit. Please remind your doctor of any prescription refills you may require at the time of your office visit, when your medical records are readily available.
Prescriptions will be refilled during office hours only.
If you fail to request refills at your office visit, medication refills can be requested by calling our staff during regular business hours. You may also leave a message on our nurse's voice mail. You will need to provide the following information:
      1.  Your full name with correct spelling
      2.  The name and correct spelling of your medication(s)
      3.  Current dosage and quantity of each requested medication
      4.  The name and telephone number of your pharmacy
      5.  Your personal contact information
Our office requires at least 2 business days for any prescription refills. Our office does not process same day refills. Please do not call the answering service for prescriptions. Please understand that controlled substances prescriptions are controlled by the DEA and the practice has to purchase these prescriptions. If a controlled substance prescription needs to be re-written because the script was lost or not filled in the allowed time frame, there will a $25 fine which must be paid in full before such scripts will be written again. Prescription refills will not be issued after regular office hours or on weekends.e Call Policy page.
Prior Authorization Forms
Formularies and prior authorization requirements are, in our opinion, barriers to your care. These rules were created for the sole purpose of increasing profits to insurance companies; they have absolutely nothing to do with good medical care. Your physicians & you the patient are the ones who are inconvenienced.
Our office will do it's best to try and obtain a prior authorization for your prescription drugs as per your request. In order to do this, you will need to obtain your insurance carrier's prior authorization form and bring them into our office. These forms will be filled out based on your medical record as well as any additional history you give us during this appointment. If the prior authorization form has to be filled in your absence, we will charge $25. This fee is not covered by your insurance company.
We cannot guarantee that a health plan will approve any prior authorization request. These decisions are strictly made by the insurance companies based on their individual criteria. Any complaints or concerns that you may have regarding prior authorization should be addressed with your benefits department.
Follow-up Visit & Telephone Call Policy
Because of the COVID-19 pandemic, we have had to change our clinics operation to help provide services to patients who cannot come to office for a physical visit. These changes have placed enormous strain on our staff and our ability to respond to phone calls, particularly with questions regarding clinical symptoms or medication adjustments. Patients are encouraged to contact the providers using the patient portal and send an e-message instead of calling the office.
Phone calls are not a substitute for a physical appointment with the doctor. Because the physician cannot examine or observe the patient, there is a risk of missed diagnosis. Phone calls are particularly not appropriate for the management of urgent, complex or new medical complaints. Unplanned phone calls may also interrupt our provider's evaluation of the patients that have scheduled visits.
Based on guidelines from various medical organizations and Texas Board of Medicine, we have developed an algorithm for our medical assistants and providers, to determine when it is appropriate to respond to a question with a phone call.
Patient visit is necessary (either in person or Telemedicine visit)

When the patient is due for a visit (e.g. most patients with diabetes should generally be seen at least every 3 months while most hypothyroid patients can be seen every 6-12 months)
When the patient has clinical questions or complaints that require an evaluation, examination, review of medications and/or review of labs.
When the provider feels that an actual physical examination is necessary.
Follow-up of an initial office visit – Often times, providers have to review laboratory or imaging results, blood glucose data, and recommend new treatments, adjustment in medications and discuss follow-up management or strategies.

A telephone call is an option (there will be a charge for this telephone call):

To discuss minor symptoms or side effects WITH THE PHYSICIAN, that may appear between scheduled in-person visits, as long as such visit has occurred within the preceding 6-12 weeks, depending on underlying diagnosis.
To discuss minor changes in diabetes medications (small changes in insulin dose or the dose of oral medications – that requires your provider to look at limited blood glucose data) as long as follow up visits are up to date.

The fee for phone encounters with the providers is $25- $50 depending on complexity of call.
This will not be billed to your insurance.

A provider may feel that a medical assistant (MA) can call the patient back and discuss minor symptoms or changes in diabetic medications, as long as a visit has occurred in the preceding 6-12 weeks. This may be an option at no charge but is at the discretion of the provider.
The health of our patients is important to us. Please understand that you must comply with required follow up visits for us to be able to take proper care of your medical needs.
Patient Portal Instructions
To web-enable you to our practice portal the office staff will ask for your email address.
Once you are web-enabled, you will receive an email with the URL link below. Please click on this link:
https://health.eclinicalworks.com/NTXDiabetesEndo
Your username is: first name last name year of birth (no spaces and case sensitive) e.g. if your name is John Doe and your year of birth is 1965, your username will be: JohnDoe1965
You will receive your temporary password in the email.
Once you log in you can change your password.
After your initial log in, you will start receiving reminder emails to get your bloodwork done and dates and times of your upcoming appointments. We may also send you secure messages regarding your medical care.
On the portal you can
view your personal information (and correct if there are changes)
view your medications and request medication refills
view dates of past and future appointments
send e-messages to the office.
we encourage you to download and view your clinical summary
If you need to make an appointment, or need to contact us for other medical reasons, please call our office during normal business hours (214-513-2300).
IMPORTANT:
**Please
check your email and log in within 5 days of activation
, otherwise the account will lock itself and you will not receive email reminders of upcoming appointments.
Our Practice Portal information is secure. Safeguarding your information is a priority to us.