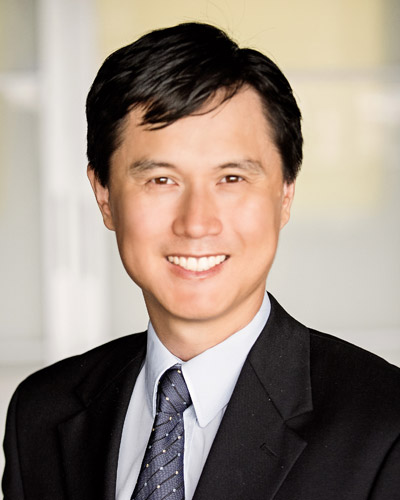 Schedule an Appointment with Dr. Jeng
CONTACT INFO
Office Hours: Mon-Thu: 8am - 4:30pm, Fri: 8am - 3:30pm
4100 W. 15th Street, Suite 202, Plano, TX 75093
Leo Jeng, M.D. is board certified in endocrinology and metabolism. He obtained his endocrinology training at the University of Texas Health Science Center at Houston and is highly qualified to treat a full range of endocrine disorders. His primary interests are insulin resistance, dyslipidemia, osteoporosis, thyroid disorders and diabetes.
Dr. Jeng grew up in Norcross, Georgia. After graduating from Stanford University with a degree in chemical engineering, he worked in Merck's vaccine, technology and engineering division doing research on their Hepatitis A vaccine. After two years of working at Merck, he desired to impact peoples' lives on a more personal level and felt led to become a medical physician.
He graduated from the Medical College of Georgia, and then completed his internal medicine residency at Emory University in Atlanta, Georgia. He then traveled to Houston to complete his fellowship in Endocrinology at UT Health Science Center at Houston from 2009 to 2011.
After fellowship training, Dr. Jeng worked at Diabetes America for six years, where he gained valuable experience in the field of diabetes. He has a special interest in insulin pumps and sensor technology and is one of the first physicians to use the new 670G closed loop pump (a.k.a. artificial pancreas) by Medtronics. He is also well acquainted with pumps from all manufacturers, including Omnipod, Tandem, and Animas. He has experience with continuous glucose monitoring using both Dexcom and Libre sensors. He is passionate about integrating technology and medicine with lifestyle changes to provide the best diabetes care for his patients.
Dr. Jeng is married to Dr. Jane Ko, and they have three daughters. He enjoys being involved in his church and volunteering at Irving Bible Church's Kinwest Free Clinic. During his free time, he enjoys spending time with his family, playing tennis, and working on his car.
Education
University of Texas, Houston School of Medicine | Endocrinology Fellowship Program
Emory University School of Medicine | Internal Medicine Residency
Medical College of Georgia | Doctor of Medicine
Stanford University | B.S. in Chemical Engineering
Certifications and Professional Societies
Board Certified in Endocrinology and Metabolism
Board Certified in Internal Medicine
Member of American Thyroid Association
Member of American Association of Clinical Endocrinologist
Member of Endocrine Society
Member of Christian Medical and Dental Association
Member of American Medical Students Association
Member of American College of Physicians
Member of American Medical Association