North Texas Diabetes and Endocrinology of Weatherford
Enhancing Quality and Access to Healthcare
North Texas Diabetes and Endocrinology of Weatherford
A Premier Health Partner
945 Hilltop Drive, Ste 101
Weatherford, TX 76086
CONTACT NUMBERS
Phone: (817) 458-4985
Fax: (469) 405-5441
Office Hours
Monday – Thursday: 8:00am – 5:00pm (closed 12:00-1:00pm for lunch)
Friday: 8:00am – 12:00pm
North Texas Diabetes and Endocrinology of Weatherford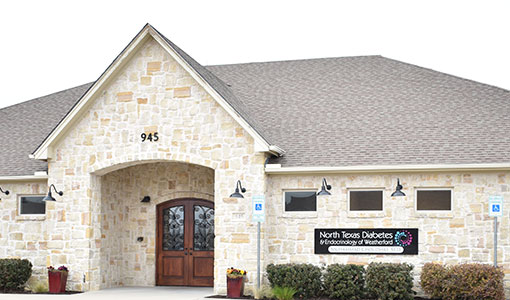 "Specialized in Endocrinology. Experienced in Patient Care."
Specialties
We treat a variety of diabetes and endocrine disorders including:
Type 1 Diabetes
Type 2 Diabetes
Hormone Replacement Therapy
Hashimoto's Disease
Grave's Disease
Thyroid Nodules and Biopsy
Pituitary Disorders
Hypothyroidism
Adrenal Disorders
Pre-Diabetes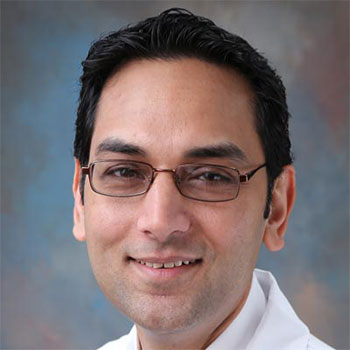 Muhammad Choudhry, MD
Dr. Muhammad Choudhry is Board-Certified in Endocrinology and Metabolism and Endocrine-Certified in Neck Ultrasound. Dr. Choudhry began his journey into the field of medicine at King Edward Medical College in Punjab, Pakistan where he earned his medical degree. Upon completing his education, Dr. Choudhry performed his residency and fellowship training at Marshall University in Huntington, West Virginia.
Dr. Choudhry is a member of the American Association of Clinical Endocrinologists and is affiliated with the international organization, the Endocrine Society. Dr. Choudhry is passionate about providing quality patient care and has been influenced by his professional interest in the treatment of thyroid disease and diabetes.
"I believe in treating the patient based on patient preference, motivation, and resources. I also like the cognitive aspects of my specialty and the role hormones play in health and disease."
Forms
To help us provide better care, we request that you print and fill out the following forms and bring them with you at your appointment:
New Patient Paperwork: PDF
Good Health is Within Reach
Make an appointment or simply ask us a question by emailing below or calling us at (817) 458-4985.