North Texas Diabetes and Endocrinology of Irving
Enhancing Quality and Access to Healthcare
North Texas Diabetes and Endocrinology of Irving
A Premier Health Partner
2021 N. MacArthur Blvd., Ste. 310
Irving, TX 75061
CONTACT NUMBERS
Phone: (972) 253-4380
Fax: (972) 253-4254
OFFICE HOURS
Monday – Thursday: 8:00am – 5:00pm
Friday: 8:00am – 4:00pm
Closed 12pm-1pm for lunch
North Texas Diabetes and Endocrinology of Irving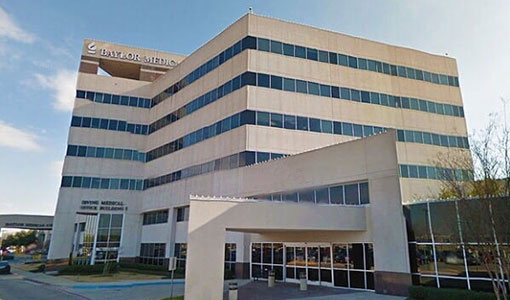 "Specialized in Endocrinology. Experienced in Patient Care."
Specialties
We treat a variety of diabetes and endocrine disorders including:
Type 1 Diabetes
Type 2 Diabetes
Gestational Diabetes
Hashimoto's Disease
Grave's Disease
Thyroid Nodules and Cancers
Pituitary Disorders
Hemoglobin A1C Checks
Adrenal Disorders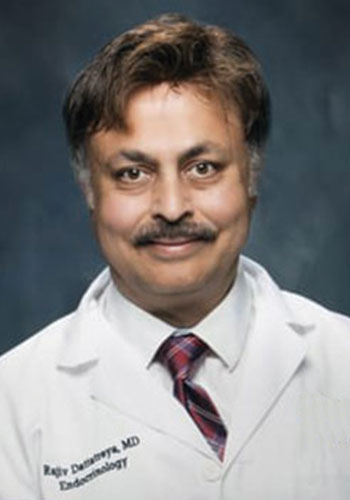 Rajiv Dattatreya, MD
An expert endocrinologist in Irving, Texas, Dr. Rajiv Dattatreya understands the complexities of the endocrine system, and he specializes in helping patients with hormone, diabetes, and metabolism-related health conditions.
Dr. Dattatreya began his medical studies at the Jawaharial Institute of Postgraduate medicine in Pondicherry, India. After completing his coursework, Dr. Dattatreya continued at the Jawharial Institute with his internship program and residency, with another redicency at the Postgraduate Institute of Medical Education & Research in Chandigarh, India.
When he arrived in the United States, Dr. Dattatreya attended the residency program at Albert Einstein College of Medicine of Yeshiva University in New York. In 1997, after moving to Cleveland, Ohio, he received an Endocrinology Fellowship from the Cleveland Clinic Foundation.
During the course of his storied career, Dr. Dattatreya has worked at a number of hospitals, clinics, and practices throughout the United States, providing him with invaluable experience in a variety of healthcare environements. He established his present-day office in 2009 and has continued to practice medicine in the Irving area ever since.
Good Health is Within Reach
Make an appointment or simply ask us a question by emailing below or calling us at (972) 253-4380.